The Lifestyle
Active residents, organic and local markets, and brilliant views of downtown and San Francisco Bay.
Those who live atop Nob Hill enjoy a much quieter lifestyle than those who choose to set up camp near busy Polk Street, where dinner and drinks are just a short stroll away. Further west the neighborhood changes: the high-rises are replaced with mid-rise apartment and condo buildings and the restaurant, shop, bar, and club choices seem to multiply by the thousands. However, it still has its share of neighborhood mom-and-pop establishments, but the growing nightlife scene has made it a must-see for the young and active.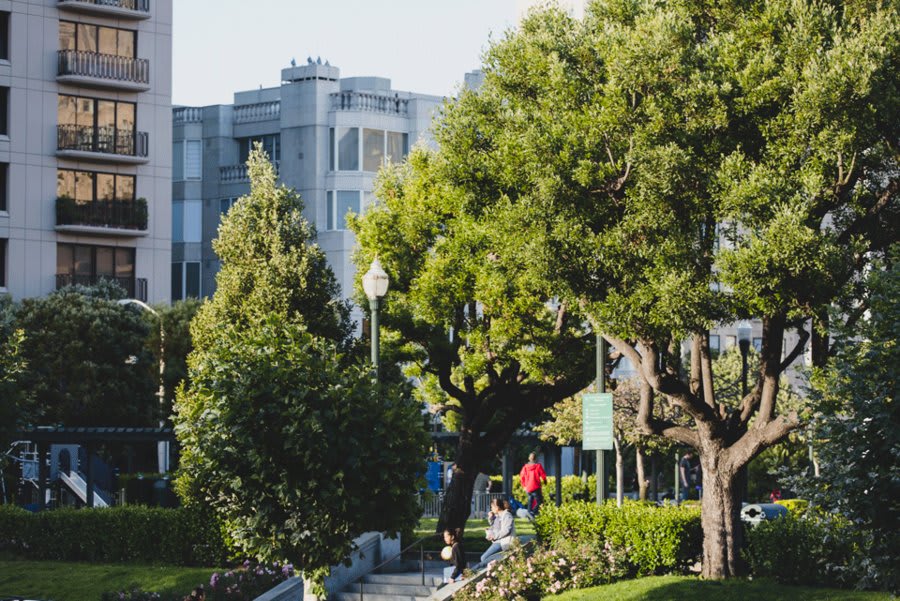 Unexpected Appeal
The bustle of a vibrant neighborhood brimming with covert historical gems.
Fans of San Francisco history will appreciate a multitude of historic sites, while the neighborhood's condensed geography offers residents the opportunity to go out without ever taking an Uber.